The Human-Powered Ornithopter (HPO) Project is part of a student organization at the University of Toronto that is focused on the design and construction of innovative, high-performance, human-powered vehicles. Our goal is to provide students with practical hands on experience in engineering design while at the same time promoting efficiency, sustainability, and the use of human-power as a means of reducing society's impact on the environment. The specific aim of the project was to achieve one of humanity's oldest dreams with the successful flight of a human-powered, flapping-wing aircraft, the last of the aviation firsts.
On August 2nd, 2010 at 6:45am, the Snowbird lifted of for its record setting flight, completing its goal by maintaining altitude and airspeed for 19.3 seconds! This world first was witnessed by a representative from the Fédération Aéronautique Internationale (FAI) and records of the flight have since been submitted to the FAI for approval.
The HPO project originally started in the summer of 2006 as a spin-off of the flapping-wing research being conducted at the University of Toronto. The team is made up of a dedicated, energetic group of graduate and undergraduate engineering students either working on a thesis project or volunteering their time outside of the classroom. An advisory board of experienced aerospace engineers, including successful ornithopter designer Prof. James DeLaurier, have lent their expertise to the project. Finally, the team collaborated heavily with Dutch rowingbike designer Derk Thys, who brought to the project more than twenty years of experience in the design of efficient rowing mechanisms, which were used in the HPO to transmit power from the pilot to the wings.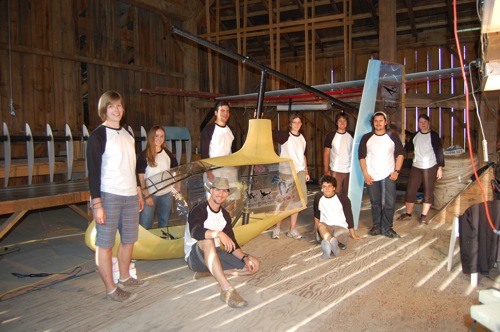 The HPO Project team with the prototype aircraft at our workspace in Tottenham, Ontario.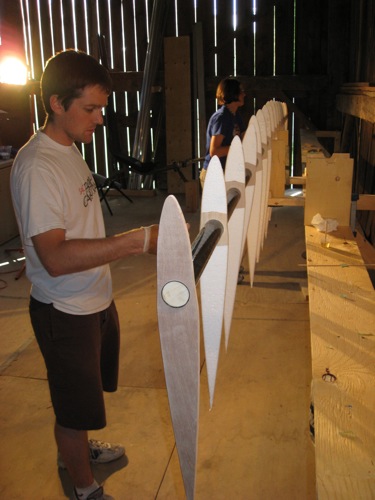 Tom and Elena assemble the horizontal stabilizer.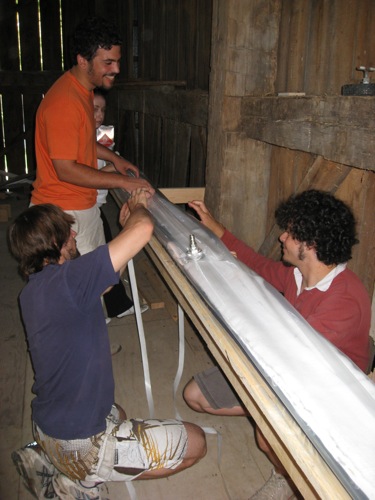 Todd, Rafik, Laura, and Riley vacuum bag a section of the wing's Kevlar (R) trailing-edge.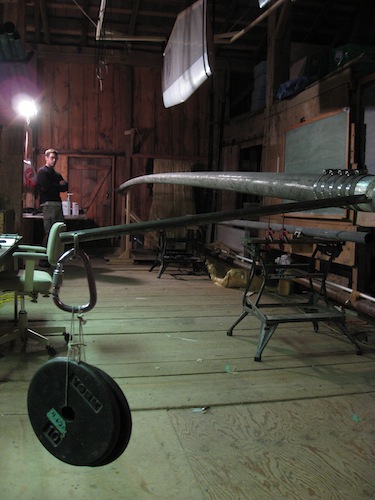 Proof-loading the wing's longest spar segment. This check was part of a rigorous regime of pre-flight certification tests.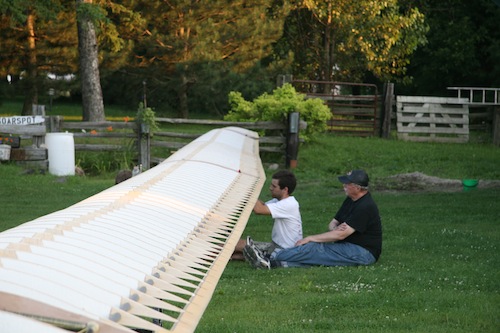 Professor DeLaurier and Cameron working on the root joint, the wings having been brought together for the first time.
Robert Dueck fits a section of foam leading-edge sheeting on one of the shorter wing tip segments.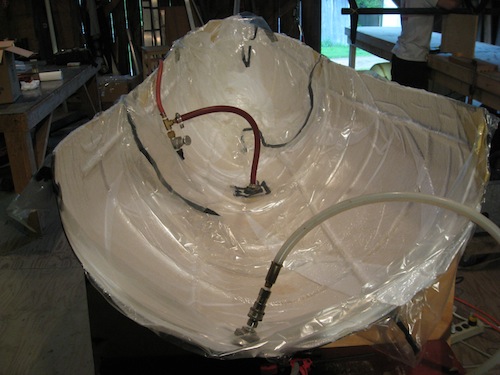 The Kevlar (R) fuselage shell is vacuum-bagged, using techniques similar to those used in the construction of ultralight canoes.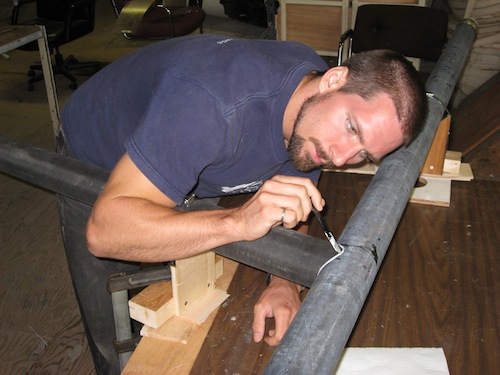 Todd bonds the carbon fibre downtube and tailboom together.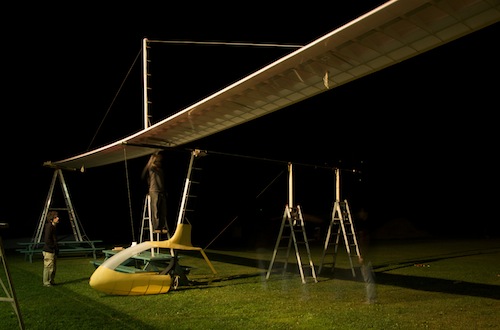 The fuselage and wing are fitted for final assembly, ensuring correct alignment of joint components.
The Snowbird is assembled prior to rolling-out to the runway, during early-morning testing in 2009 (photo credit to Sean Robertson).